Overview of Services
The Vision of the Biomedical Informatics Group (BIG), a component of the Center for Clinical and Translational Sciences (CCTS), is to transform clinical and translational research by improving communication and integrating disparate data sources, including clinical, laboratory, and administrative data.
We offer services to researchers, including access to clinical data and enhanced subject recruiting, and are involved in multiple local and national collaborations with other groups.
Learn more about the services we can provide.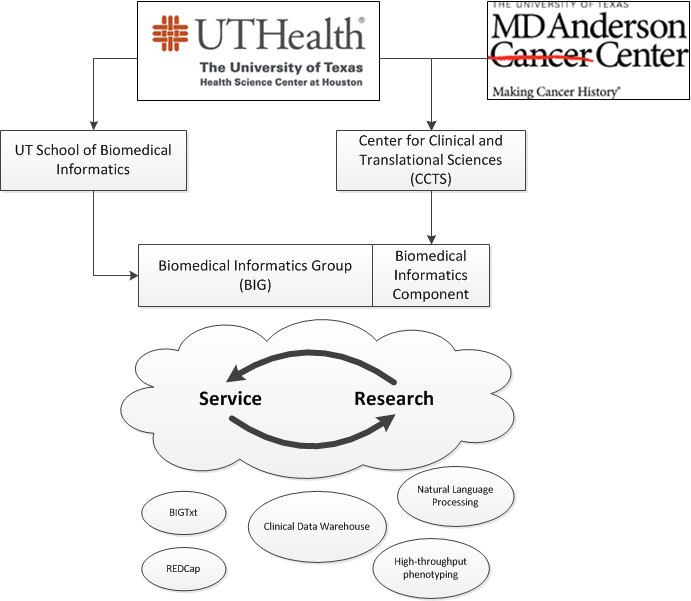 Leadership
Elmer Bernstam, MD, MSE | Excutive Director
Alejandro Araya | Mgr, IT and Programs
Location
School of Biomedical Informatics
University Center Tower (UCT)
7000 Fannin, Suite 165
Houston, Tx 77030
Links and Resources